Gaia Del Negro & Silvia Luraschi (independent researchers collaborators at the University of Milano Bicocca)
Two days ago, we (Gaia & Silvia) had the possibility to listen to our colleague Berit Bareksten telling us about her work for the local library in the neighborhood where she lives in Bergen. Berit walked us through a residential area called Laksevåg. We first entered a historical building from the Second World War, where a group of local mothers met for more than five years and co-organized cultural activities with readings and music for families and children. The building hosts the local scout groups, and the books in the room from the independent community library the women set up, is still there.
We walked on through a park to the new library, a modern and functional structure with playful spaces for children to draw, read, and rest (https://bergenbibliotek.no/bibliotekene/laksevag-bydel/laksevag). The municipality opened the new library after pressure from the women's group for locals to have a place to meet, read, and study.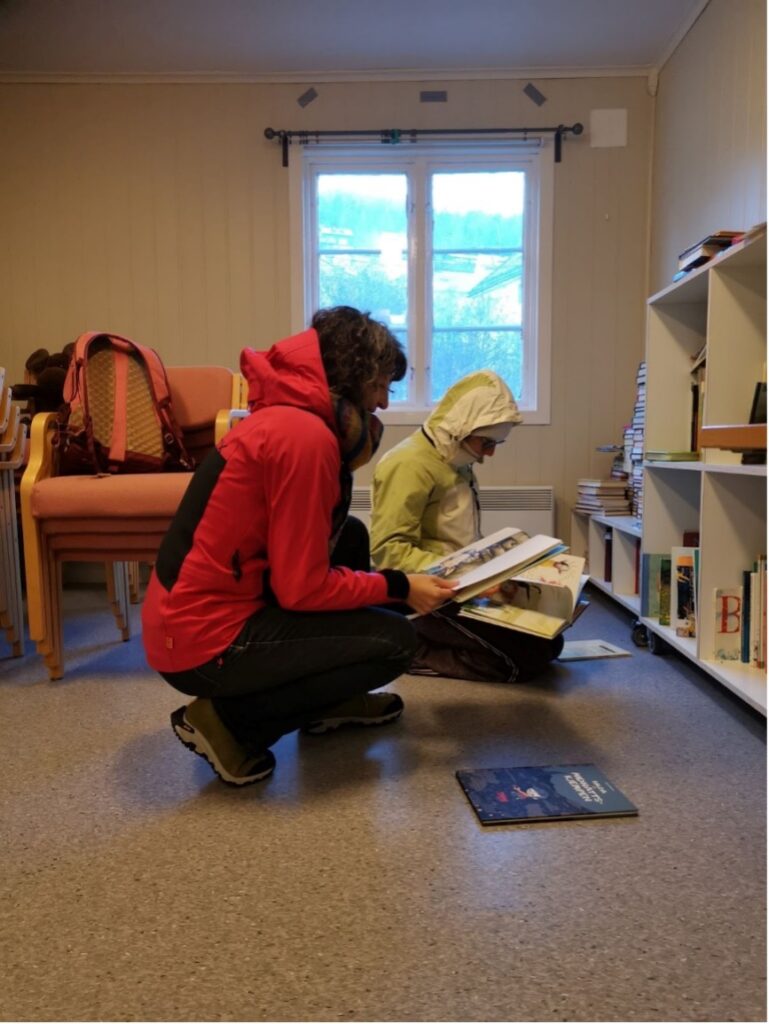 Here a new conversation took place between Berit and the librarian. Our friend told him the story of the collective struggle to create a community library in an area with no facilities for the people. The women (later joined by other citizens) organized performative actions, among which a parade with an actor dressed as the Book Warm. The parade had entered the room where the municipality then opened the library. The librarian was very happy to hear the story and found an old photo of the parade and promised to hang it up in the library.
We walked back to the rest of the day with Berit smiling with satisfaction at the recognition of her and the women's work for their community. We made up the expression: today, as we could not read your article in Norwegian, we walked the article!