Berit Bareksten (sociologist at HVL, Western Norway University of Applied Sciences)
I did a walk with them, through my neighborhood of belonging, in my well-known landscape of trust and joy. We stopped at the primary school with children playing outside with the first snow this winter. It was like they saw something they never had seen before. They took pictures of children in their playground. I stood there, looking at them. Smiling. Felt rich, them standing there, being here, in togetherness. I felt in place. Steady. I realized I was on my feet and back on track, thanks to the chapter about community work: (https://press.nordicopenaccess.no/index.php/noasp/catalog/view/168/897/7290).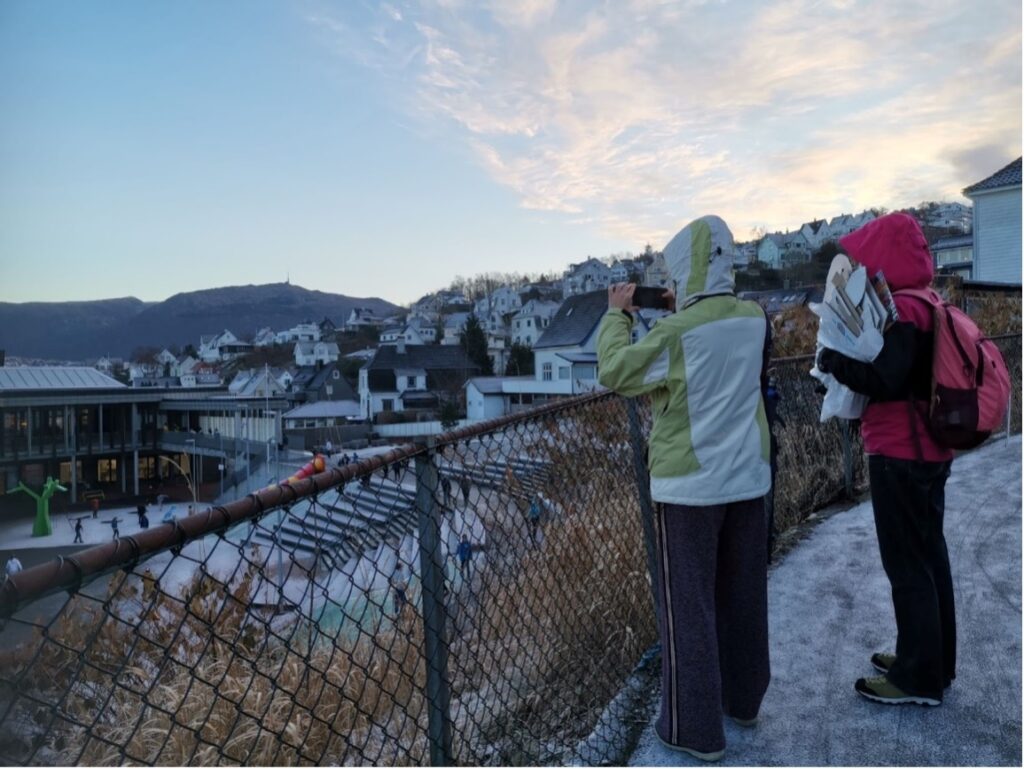 I had to admit; I like to walk around in my neighborhood, although I do not know my neighbors so well these days. It has been too many losses throughout the last few years. I have been either in my bed – or at my desk, writing. Trying to find a new direction in my life. Or I think more precisely trying to concentrate on those practices that I always have done: Teaching, writing, planning, doing, sharing and collaborating with others. It's like I have forgotten how to do it. It's like time stopped after the house was taken away. She took her death from that not-existing-anymore house. The loss took her down. She was raised by the house, happy for the house, rich by the house, teared and frightened by the house. The house kept the family together. Not anymore. Not any longer. Has it ever been that house – for her beloved family. Why did I write that sentence, I ask myself. They took it down again, this next generation – her beloved children. It wasn't worth all the struggles. She died with that in her mind.
What profits a man if he gains the whole world, but loses his soul?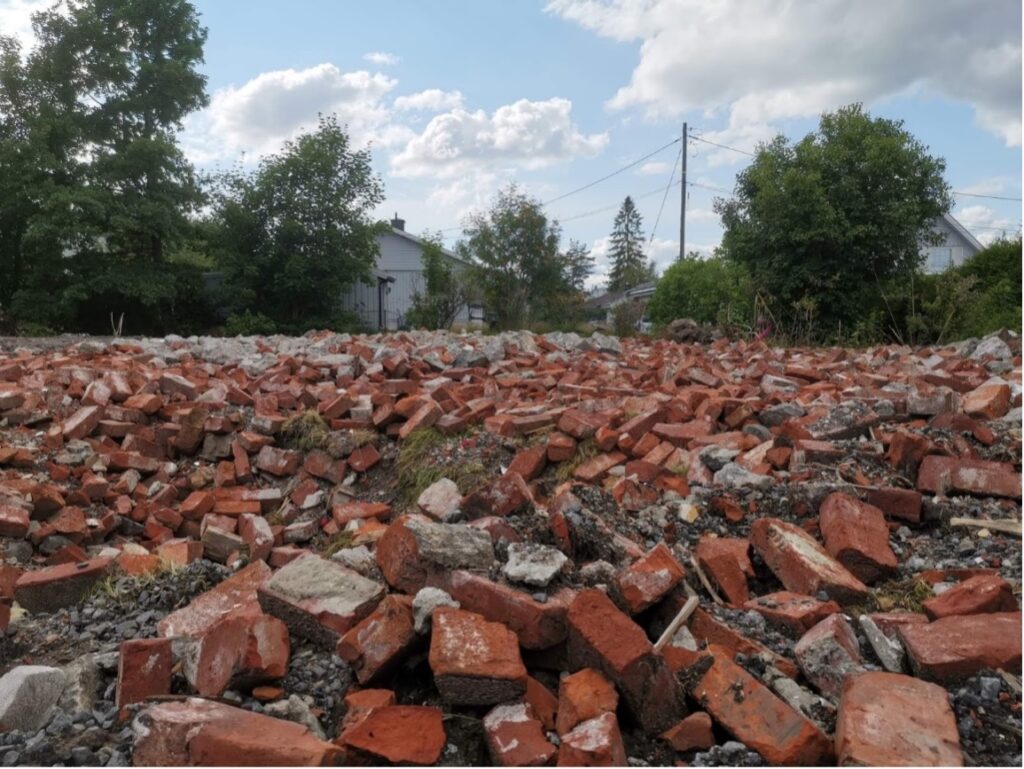 The voluntary library it's just downhill here, I said. Asking them to come along. We went into this cold, old German-built house, from the days of the war in my neighborhood. I told them about these bunkers still there, now housing our local museum. All done voluntarily throughout many years of raising money and taking care of the buildings and their own local history. Felt proud nevertheless, I'm born and raised in another part of the country. Feet and roots here, in this landscape, with my beloved ones. Yes, felt free when I looked upon them taking pictures to keep memories. Taking them back home, to their landscape – shaping thoughts together. Continuing from the old house to the brand-new library with warm and willing walls of welcoming colors, books, and recycled materials. Beautiful memories of what will come here in the future. We retold the content from the chapter, the one that we had just walked through – pictures for memories. The librarian, a young man, put that picture back on the wall again.